Peanut butter and chocolate combine in this easy graham cracker toffee. Sweet and salty with crunchy buttery layers. No candy thermometer needed!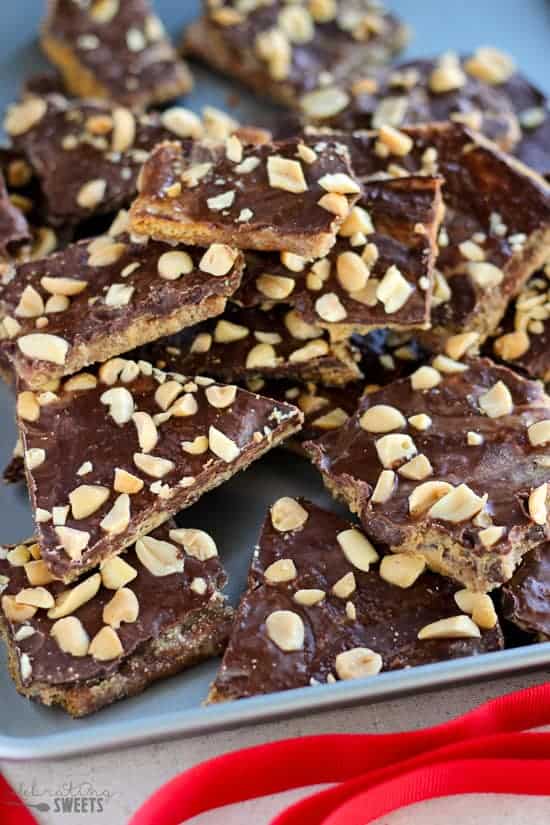 I'm stopping in quickly to share one last recipe before Christmas! Are you searching for a last minute gift or another sweet for your dessert table? I've got ya covered with this Peanut Butter Graham Cracker Toffee.
You know that I LOVE the combo of chocolate and peanut butter, and they work perfectly in this sweet and salty toffee. There are layers upon layers of flavor and texture going on here. Crunchy graham crackers, buttery toffee, creamy peanut butter, smooth chocolate, and salted peanuts. Yum, right?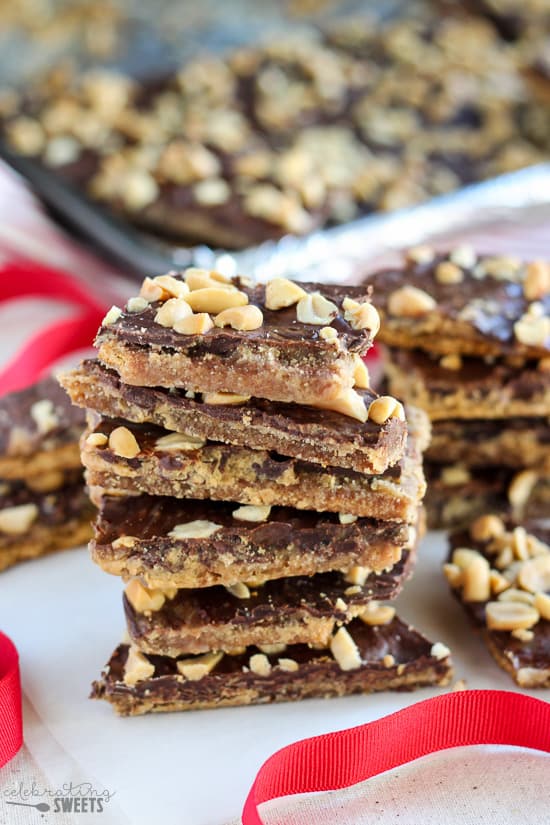 If you decide that you need this peanut Butter Graham Cracker Toffee in your life (and trust me, you do) head over to Julie's Eats and Treats for my recipe.
I hope you have a beautiful Christmas filled with delicious food and quality time with the people you love. Enjoy every minute! I'll see you back here soon. xo