Pumpkin Cream Pie Trifles – Pumpkin cream cheese filling layered with whipped cream and crushed gingersnap cookies. Similar to pumpkin pie and pumpkin cheesecake – you will love this no-bake dessert!
Less than two weeks until Thanksgiving! Is your Thanksgiving menu planned? Ours is set for the most part, although I'm still making a few tweaks to our dessert menu. If you need Thanksgiving dessert inspiration, may I suggest Pumpkin Carrot Cake or Maple Pecan Bars (both are family favorites), and of course – Pumpkin Cream Pie Trifles? These no-bake trifles are a fun twist on pumpkin pie! They taste like a pumpkin pie/pumpkin cheesecake hybrid made up of three beautiful and delicious layers.
This recipe is super simple and doesn't require any baking. You can serve the trifles in individual trifle dishes, small drinking glasses, little mason jars, and/or shot glasses. Your guests will love having their own mini dessert to dive into! If you need a dessert for a small group and don't feel like making a whole pumpkin pie, you can easily scale down this recipe to serve just a few.
These Pumpkin Cream Pie Trifles taste like the holiday season. The flavors and aromas of pumpkin, cinnamon and ginger will have you ready for Thanksgiving in no time. Head over to Julie's Eats and Treats for my recipe where I shared it earlier this week. Enjoy!
Related Fall Dessert Recipes:
Pumpkin Carrot Cake with Cream Cheese Frosting
Maple Pecan Bars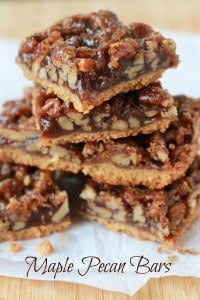 Pumpkin Blondies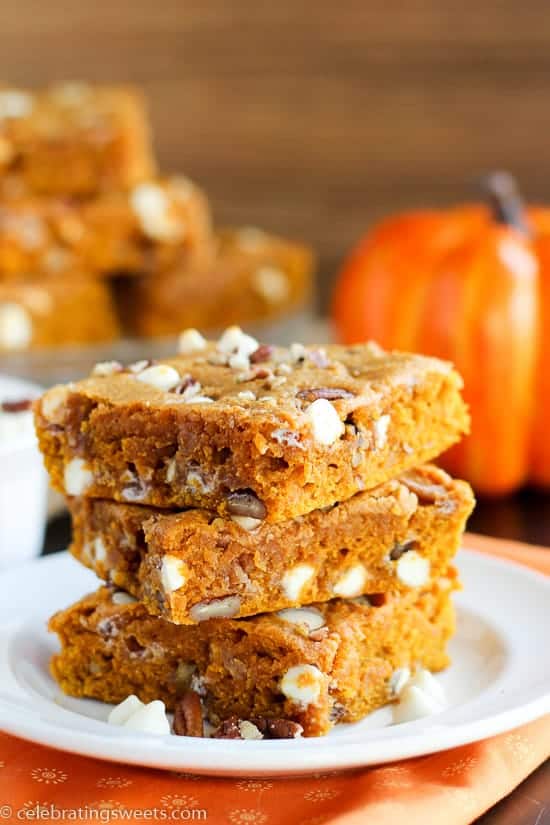 Apple Crumb Cake
Double Apple Bundt Cake